EDIT - The Poll is CLOSED!! See below for the results and thanks so much to everyone who voted!
____________________
This is it everybody! It's time to pick who will carry the Gieke Legacy on in to the half-way generation, Gen 5!
To date, every heir has been the last of that generation. Sophia, Astor and Howard were all the youngest of their siblings. Will that trend continue, or will this be the generation that breaks the pattern?
It's all up to you!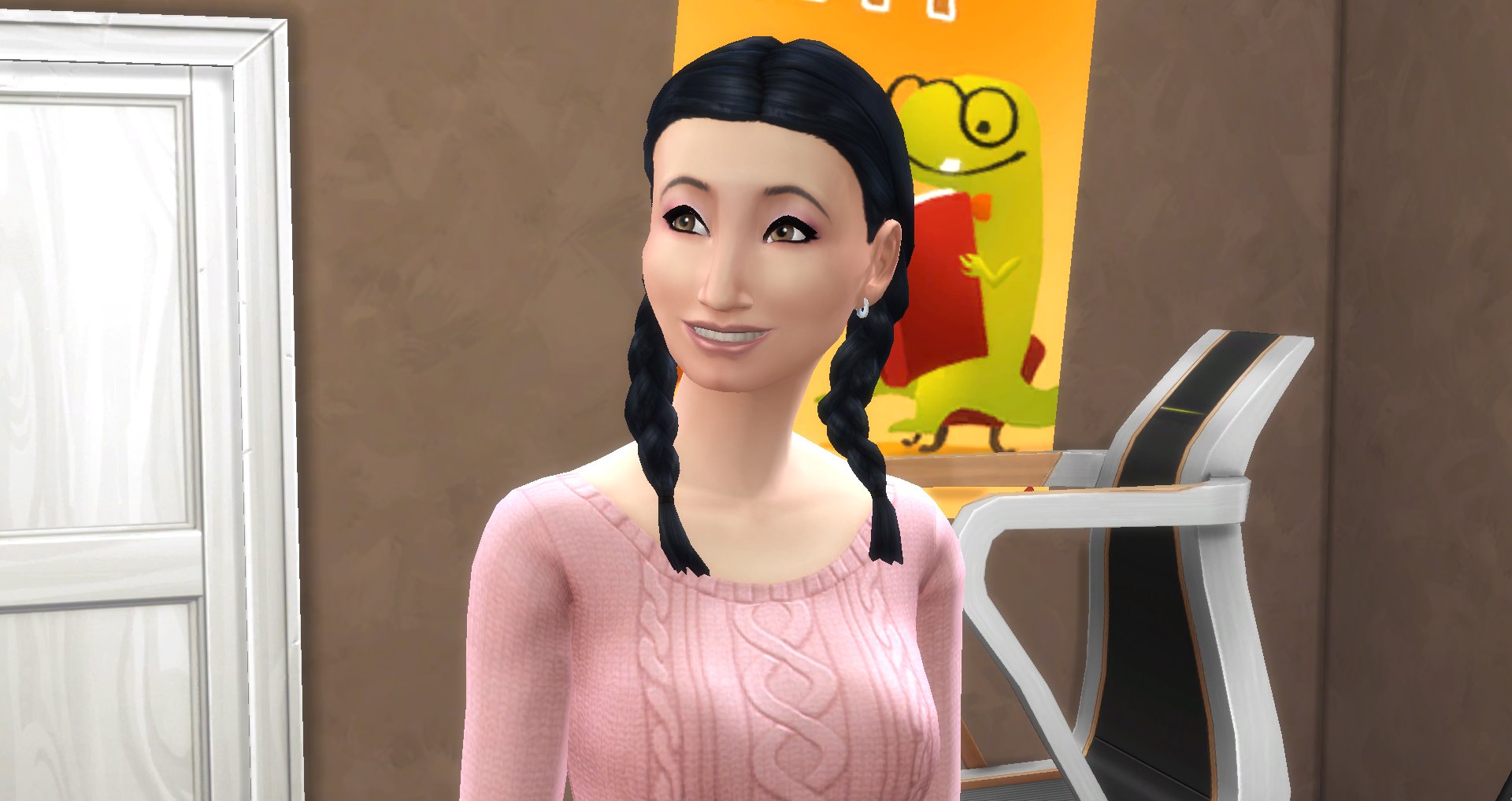 First up is first born, Jaina Gieke.
Child Trait :
Geek
Teen Trait :
Materialistic
Young Adult Trait :
Genius
Bonus Traits :
Physically Gifted, High Metabolism
Lifetime Aspiration :
Bodybuilder
Career :
Astronaut - Space Ranger
Potential Spouse : Liam Cantrell
Jaina is my personal favorite, as far as looks and genetics are concerned. She's a perfect, pretty blend of her parents. Her spouse might not be particularly exciting gentically speaking, but Liam IS a sweetheart. Together they'd be a very cute couple to continue the legacy with.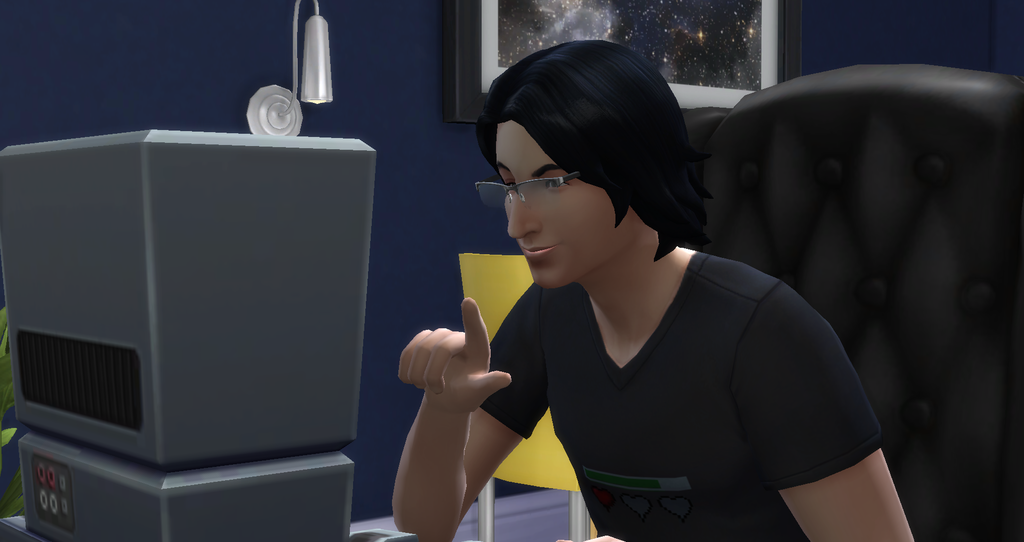 Next up is second-born, Anakin Gieke.
Child Trait :
Loner
Teen Trait :
Snob
Young Adult Trait :
Lazy
Bonus Traits :
Mentally Gifted, Quick Learner
Lifetime Aspiration :
Computer Whiz
Career :
Scientist (maybe)
Potential Spouse : Lola Henderson
Anakin's claim to fame, for me, is his ADORABLE girlfriend Lola. I love her genetics, I just know she'll make some cute babies. As far as Ani himself is concerned, he's a little bit of a Howard clone other than his black hair and his traits/aspiration have been done in generations past. Still, if he's your favorite then don't be afraid to vote for him. I'm sure we can find some unique trouble to get him into going forward.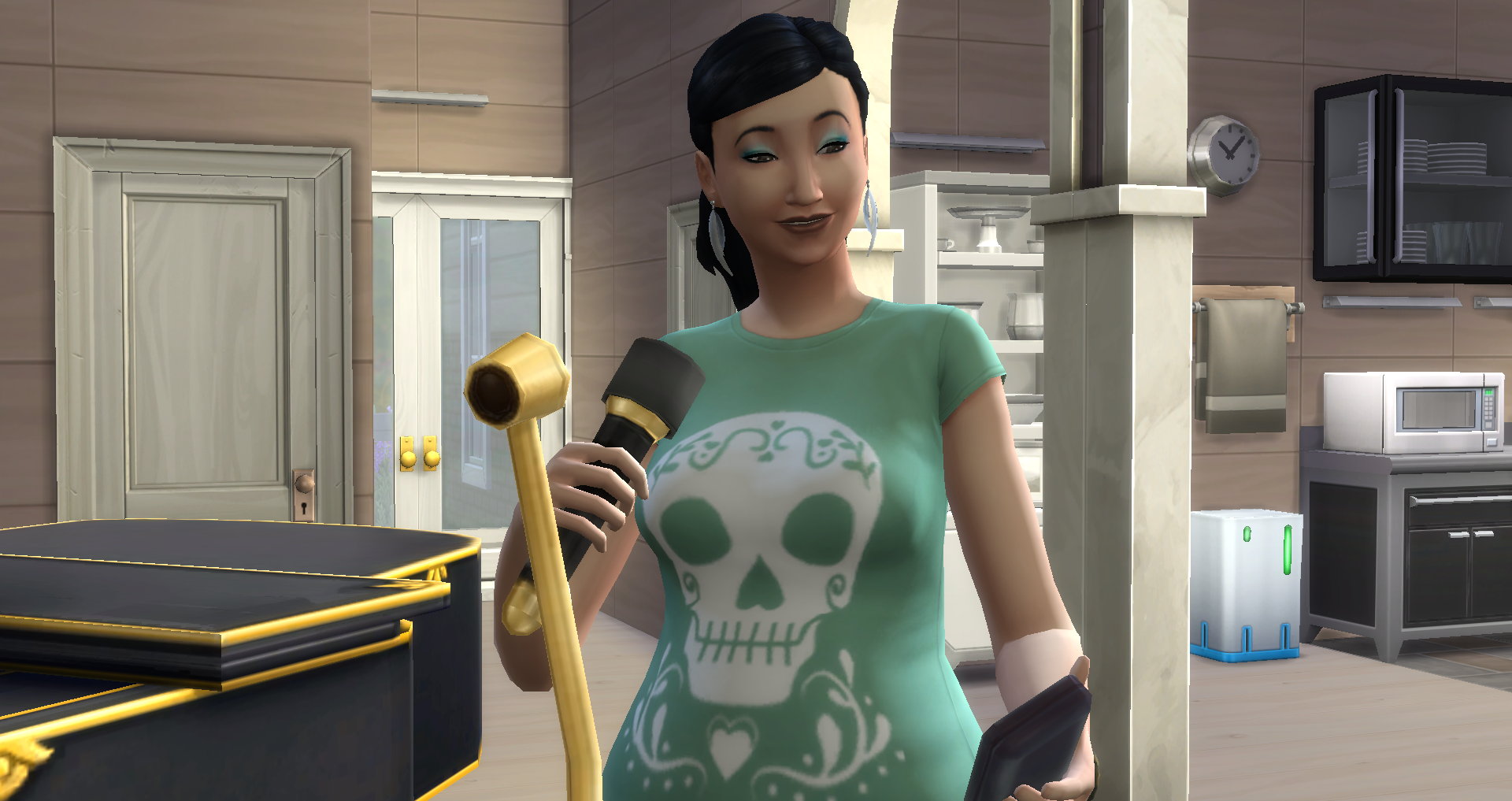 And finally, the last born, Shakti Gieke.
Child Trait :
Creative
Teen Trait :
Hates Children
Young Adult Trait :
Ambitious
Bonus Traits :
Socially Gifted, Gregarious
Lifetime Aspiration :
Joke Star
Career :
Entertainer - Comedian
Potential Spouse : Lucas Spann
I'll admit that growing up, Shakti wasn't high on my radar. Then she hit her teen years and became a full-blown contradiction. I love her unique looks, but her Hates Children trait puts her at odds with legacy life in general. Still, different and complicated don't always mean bad. We'll just have to see how it goes.
So, do you know who YOU would like to see carry on the Gieke name? Then let your voice be heard! Cast your vote in the poll on the right-hand side of the blog, or leave your choice in a comment below (or back on the forums). But only do ONE of those, and if you're only voting via comment be sure to let me know so I count it correctly.
Good luck and may the best sim win!
_____________________________
Alrighty, the results are in and our winner is . . . JAINA!! She successfully breaks the tradition of the youngest inheriting the legacy, and right handily.
There were a total of 18 votes, thank you so much everyone who took the time.
In last place was Shakti with 3 votes.
Second place was Anakin, at 5 votes.
And Jaina won first place with a total of 10 votes. See you next update as our braided heiress officially takes charge! Happy simming!