Happy Holidays to all of our readers, from the Gieke Clan!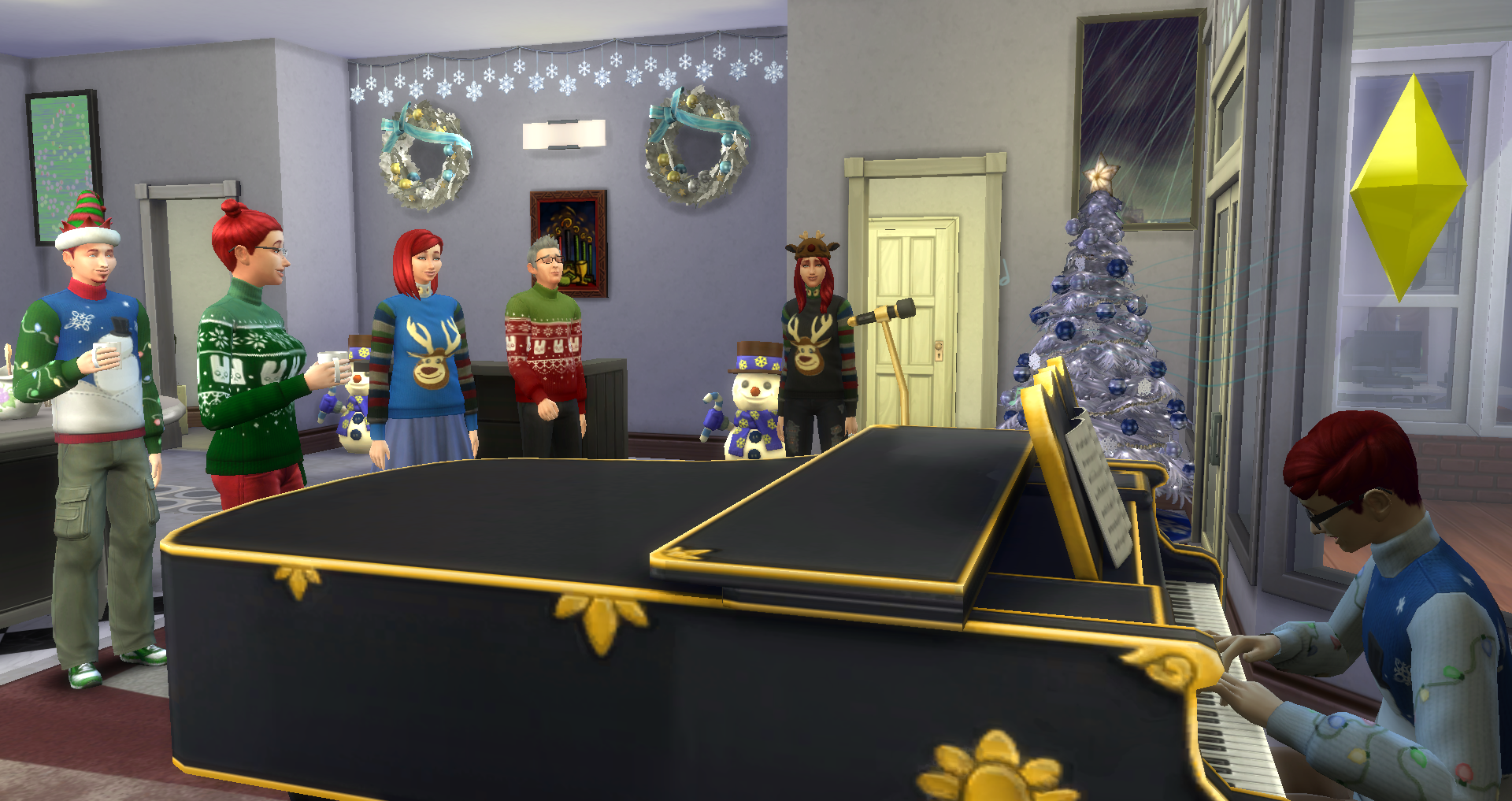 They gathered together with tacky sweaters, holiday hats and mugs of cocoa . . .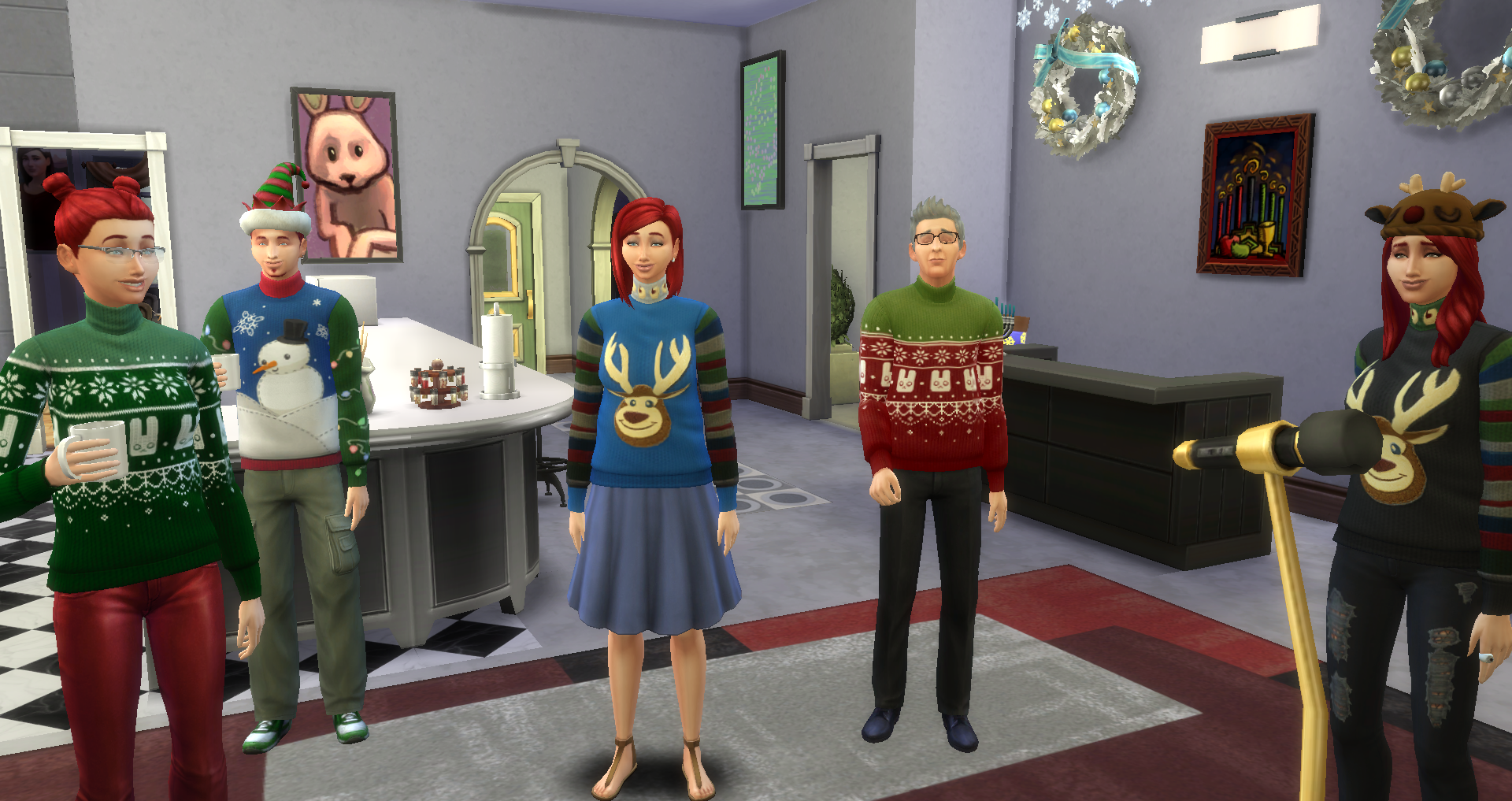 . . . being serenaded by the Trev-ster with all their favorite holiday songs!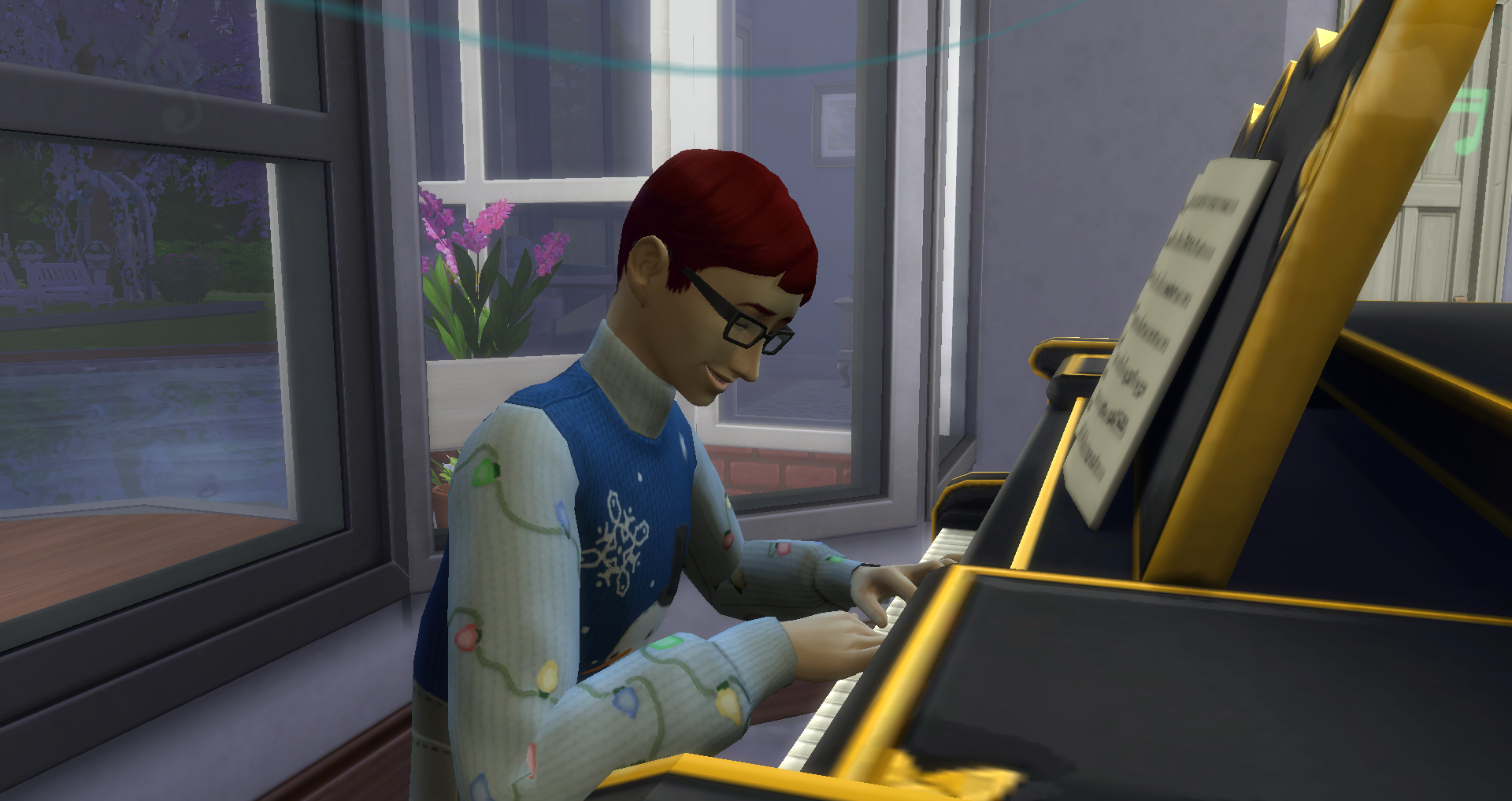 Here's hoping your holidays are safe and joyous too! As always, happy simming!